Ben L Smith

High School




Class Of 1968
ANNOUNCEMENTS
The Ben L. Smith Class of 1968 will celebrate their 50th Class Reunion on Saturday, September 29, 2018 at the Elk's Lodge located at 2201 W. Cornwallis Dr., Greensboro, NC from 7:00 - 11:00pm. The event will include heavy hors d'oeuvres, music provided by deejay, Rick Burnham (class of 1969) and plenty of time to re-acquaint and visit classmates who have all participated in life's journey these last 50 years.
Since we're all kind of casual people, casual dress is appropriate.
Cost for attendance is $50 per person. Spouses and guests are welcome! Payment may be made by personal check. Please plan to pay no later than September 15, 2018, however, the sooner the better so that the committee can cover expenses incurred.
Make checks out to: "Ben L. Smith Class of 1968" and mail them to Phyllis Alley, 8861 Racine Rd., Pleasant Garden, NC 27313.
On a separate piece of paper indicate your name and your guest's name so that an accurate accounting of planned attendance can be kept and so that name tags can be made for the event.
Wayne Alley's mother:
LaVerne Gunn Alley Griffin peacefully passed away at her home surrounded by her family on June 19, 2018. She was born in 1927 in Browns Summit, NC where she grew up with her siblings Raymond and Pete Gunn and Pauline Gunn Yarber. She is loved by her family, Pete Griffin, husband of 59 years; sister, Elaine Harrington of Kentucky; daughters Toni Wright (Richard deceased); Raynell Suits (Wayne); sons, Wayne Alley (Phyllis); Steve Alley (Cackie deceased); Gary, Mike, and Jamie Griffin; 8 grandchildren, and 8 great grandchildren. Her immeasurable love was also felt by the many lives she touched. The service will be held at Christ's Way Church, 4401 Sumner Church Rd on Saturday, June 23 at 11:00 a.m. Reverend Doug Huff officiating. Visitation will be held on Friday, June 22, 6-8 p.m. at Forbis & Dick, Pleasant Garden. In lieu of flowers, donations can be made to Hospice Home of Greensboro or to Christ's Way Church.
Welcome to the Ben L Smith High Class Of 1968 web site. We began our life's journey after high school over forty years ago. This site can be used to continue communicating with classmates you have stayed in contact with over the years - and, it's a great way to find long lost friends who have just slipped through the cracks of time and have been impossible to locate. Please participate by completing your profile and ENJOY THE SITE!
Please tell other classmates about this site and encourage them to complete their profiles.
The Bossy Ladies and Bud met at PJ Chang's on Saturday, November 11, 2017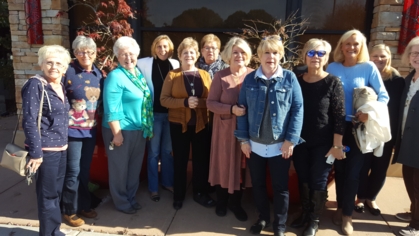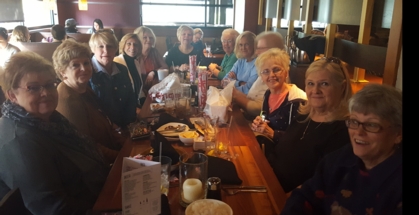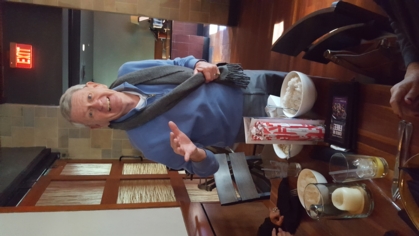 The Bossy Ladies Society met at P.F. Chang's on Saturday, October 27, 2012. A great time was had by all! For an inside view of the event, click on the "Bossy Ladies 10/27/12" link on the upper left.
BEACH MUSIC IN THE PARK - May 19, 2011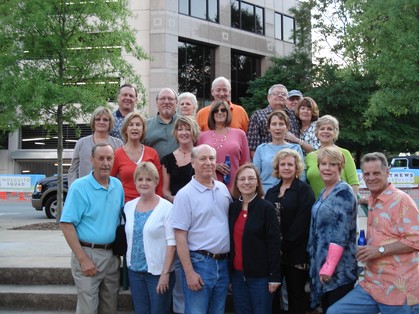 The second annual Decade Party was held at Thirsty's 2 on Saturday, November 27, 2010. There were about 100 Smith alumni in attendance representing classes 1964-1970 plus others from Grimsley, Page, Northwest Guilford and Ragsdale. We enjoyed Original "Boar & Castle Burgers", Buttered Steak and French Fries!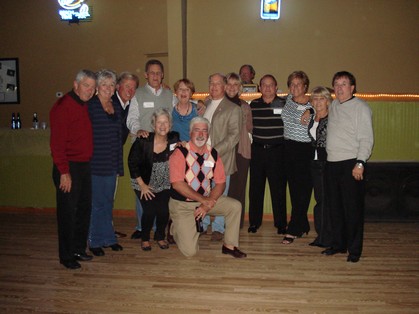 Glenwood and Friends Gathering
A number of our classmates, and other Smith alumni attended the Glenwood and Friends Gathering at Thirsty's 2 on July 24. If you lived in Glenwood, Hunter Hills, Southmont, Hillsdale Park, Rolling Roads or Ardmore between 1950-1970, you probably knew someone who attended. To view pictures, go to www.glenwoodandfriendsgathering.shutterfly.com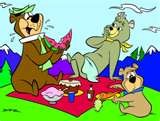 Our first ever class family picnic was held on Sunday, June 27 at High Point City Lake. We had several generations represented from some of our classmates. In spite of a very hot day, we had a great time!!! Thank you Phyllis and Rita for making this day a reality. Cecelia Cook Gannon and husband, David - cutos for your hard work getting us fed! Pictures can be viewed in the link to the left "BLS Family Picnic."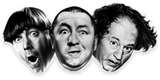 Join our classmates on the "Message Forum."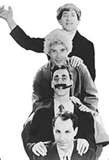 There's lots of chatter and a few facts. Be sure to roll up your pants legs and watch where you step!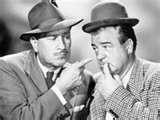 UPCOMING BIRTHDAYS