Ben L Smith

High School




Class Of 1968
ANNOUNCEMENTS
GREENSBORO Rebekah Christine (Becky) Lee, 75, died June 28, 2017, at Moses Cone Hospital in Greensboro, NC. She had been a patient for two and a half years at Cone Health Cancer Center. The daughter of Russell B. Lee, Sr., and Idelle Kirksey Lee, she grew up in Kannapolis, NC, and graduated from AL Brown High school in 1959. She completed a bachelor's in English at Woman's College of UNC in 1963 and an Med from UNC Greensboro in 1968. She was preceded in death by her parents and her brother, R. Benton Lee, Jr. She leaves two cousins in New Jersey; her housemate and traveling companion, Eleanor Link; the latest of many canine pets, Barney; numerous friends, former colleagues, and students. She began her English teaching career at Lincolnton High School, 1963-1965, and moved to Greensboro in 1965. She taught at Ben L. Smith High School for 28 years until her retirement in 1993. Becky jumped at retirement to avoid being trained in computer record keeping. In retirement, she enjoyed traveling abroad, turning pottery at the Cultural Arts Center, cooking and entertaining, reading, visiting the coast with friends, playing bridge, and doing crosswords puzzles. People were drawn to her for her quick wit, insight, and generosity. She handled everything with grace, no complaints, and good humor. Friends are planning a celebration of Becky's life on Sunday, August 27, 2017, 2 to 4 p.m., in the Club House located at 4905 Towne Ridge Drive, Greensboro, NC 27455, at the Grande at Lake Jeanette off Lake Jeanette Road. A proud WC alumna, the class of 1963 being the last before WC became UNCG, Becky's annual donations continued for 50 years. Most recently she joined her classmates in giving a patio at Hinshaw Dormitory. In 1996, she initiated annual scholarships for two Smith High School graduates. Those wishing to honor Becky may contribute to the scholarship fund at UNCG Advancement Services, PO Box 26170 Greensboro, NC 27402 for the Rebekah C Lee Endowed Scholarship. Arrangements entrusted to Triad Cremation Society & Chapel 2110 Veasley Street Greensboro, NC 27407.
Welcome to the Ben L Smith High Class Of 1968 web site. We began our life's journey after high school over forty years ago. This site can be used to continue communicating with classmates you have stayed in contact with over the years - and, it's a great way to find long lost friends who have just slipped through the cracks of time and have been impossible to locate. Please participate by completing your profile and ENJOY THE SITE!
Please tell other classmates about this site and encourage them to complete their profiles.

The Bossy Ladies Society met at P.F. Chang's on Saturday, October 27, 2012. A great time was had by all! For an inside view of the event, click on the "Bossy Ladies 10/27/12" link on the upper left.
BEACH MUSIC IN THE PARK - May 19, 2011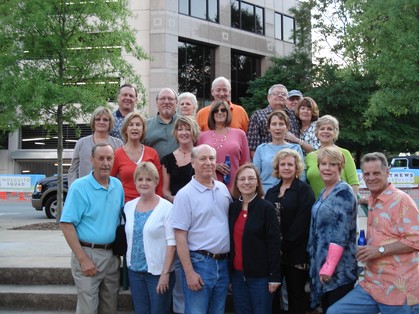 The second annual Decade Party was held at Thirsty's 2 on Saturday, November 27, 2010. There were about 100 Smith alumni in attendance representing classes 1964-1970 plus others from Grimsley, Page, Northwest Guilford and Ragsdale. We enjoyed Original "Boar & Castle Burgers", Buttered Steak and French Fries!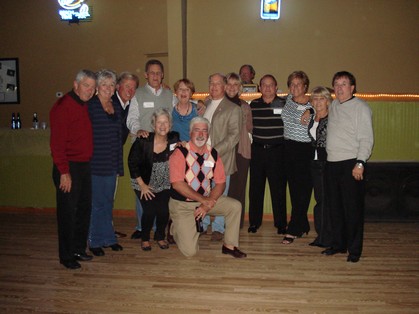 Glenwood and Friends Gathering
A number of our classmates, and other Smith alumni attended the Glenwood and Friends Gathering at Thirsty's 2 on July 24. If you lived in Glenwood, Hunter Hills, Southmont, Hillsdale Park, Rolling Roads or Ardmore between 1950-1970, you probably knew someone who attended. To view pictures, go to www.glenwoodandfriendsgathering.shutterfly.com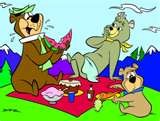 Our first ever class family picnic was held on Sunday, June 27 at High Point City Lake. We had several generations represented from some of our classmates. In spite of a very hot day, we had a great time!!! Thank you Phyllis and Rita for making this day a reality. Cecelia Cook Gannon and husband, David - cutos for your hard work getting us fed! Pictures can be viewed in the link to the left "BLS Family Picnic."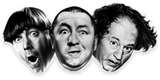 Join our classmates on the "Message Forum."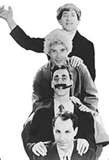 There's lots of chatter and a few facts. Be sure to roll up your pants legs and watch where you step!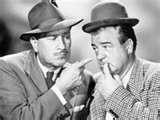 UPCOMING BIRTHDAYS