Ben L Smith

High School




Class Of 1968
ANNOUNCEMENTS
Photographs from our 50th reunion have been posted in the "50th Reunion" page located on the left side of this page.
Gail Black's Sister
Deborah West Archer 68, passed away on February 8, 2019. Debbie was born July 20, 1950, in Oak Ridge, TN. Soon after she was born her family moved to Nashville, TN. She graduated from Two Rivers High School in Nashville in 1969, and married Ralph Edward Archer and had a son Wesley Edward Archer. Debbie was the switchboard operator for many years at Clover Bottom Developmental Center before she retired due to her battle with Multiple Sclerosis. Even though Debbie battled this disease every day, she never lost her sense of humor or her radiant smile. Debbie is survived by her son Wesley Edward Archer, granddaughter Lesley Ann Archer, sister Gail West Black, brother William (Billy) Gary West, nephews Jeffery Barton Black, Jeremiah West, nieces Ashleigh Black Jenkins and Austin Marie Foster.
Nashville cousins Sue West Greer and Charlie, Jimmy and Saundra West, Jerry and Karen West, Mary Greer, Judy and Tom Foster, Henning Murrey, and Norman (Buddy) and Harriett Martin. .Aunt Annie Martin
Trusted and loved caregivers Deborah Soberekon and Davion Turner.
The family request that you wear something red or with hearts to Debbie's celebration of life memorial service on February 16th at Woodlawn-Roesch-Patton Funeral Home & Woodlawn Memorial Park at 660 Thompson LN, Nashville, TN 37204 with visitation starting at noon, service at 1 PM.
In Lieu of flowers donations to scholarship for her granddaughter Lesley % Gail Black 4019 Linda Lane SW Lilburn GA 30047 or Donelson Heights Methodist 84 Fairway Nashville TN 37214 or charity of your chose.
Welcome to the Ben L Smith High Class Of 1968 web site. We began our life's journey after high school over forty years ago. This site can be used to continue communicating with classmates you have stayed in contact with over the years - and, it's a great way to find long lost friends who have just slipped through the cracks of time and have been impossible to locate. Please participate by completing your profile and ENJOY THE SITE!
Please tell other classmates about this site and encourage them to complete their profiles.
The Bossy Ladies and Bud met at PJ Chang's on Saturday, November 11, 2017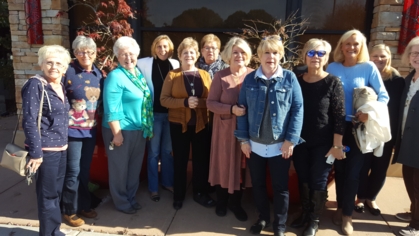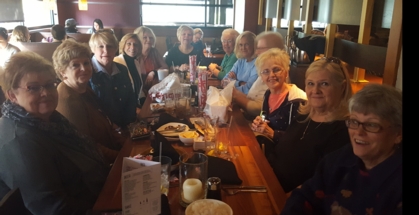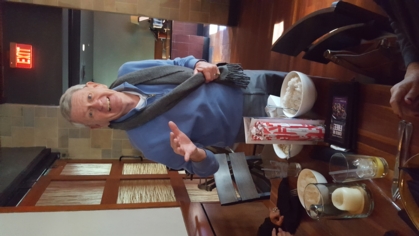 The Bossy Ladies Society met at P.F. Chang's on Saturday, October 27, 2012. A great time was had by all! For an inside view of the event, click on the "Bossy Ladies 10/27/12" link on the upper left.
BEACH MUSIC IN THE PARK - May 19, 2011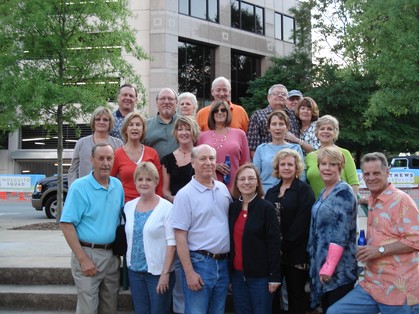 The second annual Decade Party was held at Thirsty's 2 on Saturday, November 27, 2010. There were about 100 Smith alumni in attendance representing classes 1964-1970 plus others from Grimsley, Page, Northwest Guilford and Ragsdale. We enjoyed Original "Boar & Castle Burgers", Buttered Steak and French Fries!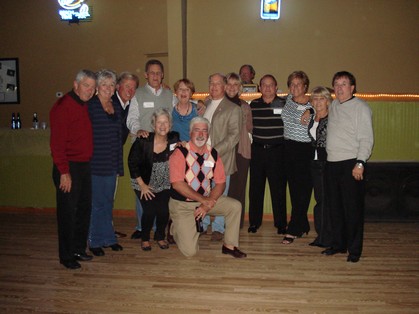 Glenwood and Friends Gathering
A number of our classmates, and other Smith alumni attended the Glenwood and Friends Gathering at Thirsty's 2 on July 24. If you lived in Glenwood, Hunter Hills, Southmont, Hillsdale Park, Rolling Roads or Ardmore between 1950-1970, you probably knew someone who attended. To view pictures, go to www.glenwoodandfriendsgathering.shutterfly.com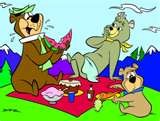 Our first ever class family picnic was held on Sunday, June 27 at High Point City Lake. We had several generations represented from some of our classmates. In spite of a very hot day, we had a great time!!! Thank you Phyllis and Rita for making this day a reality. Cecelia Cook Gannon and husband, David - cutos for your hard work getting us fed! Pictures can be viewed in the link to the left "BLS Family Picnic."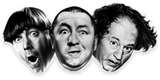 Join our classmates on the "Message Forum."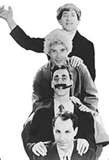 There's lots of chatter and a few facts. Be sure to roll up your pants legs and watch where you step!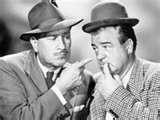 UPCOMING BIRTHDAYS