Ben L Smith

High School




Class Of 1968
ANNOUNCEMENTS
Photographs from our 50th reunion have been posted in the "50th Reunion" page located on the left side of this page.
Evelyn Marie Garner Trent (Kerry Trent's mother)
One of the great mothers of Southmont has passed. Evelyn Marie Garner Trent of Greensboro, NC died at Wesley Long Memorial Hospital on Tuesday, January 8. She was 100 years young. A memorial service will be held at George Brothers Funeral Service at 803 Greenhaven Dr. at 2 p.m. Saturday, January 19. She was born in 1918 at the end of World War One and grew up during the Great Depression. She faced World War Two a 23 year old woman having lost a two month and a 4 year old son to pneumonia. This was before the advent of antibiotics. By the time 1960 rolled around she had a married daughter and five young boys at home. James died in 1965. She raised this crew, plus helped rear a dozen or so of their friends over the next decade or two. She worked at Vanstory Clothing Co. and Frankenbergers for 20 years, then another 22 years running the lunch program at Hall Towers for Senior Services. She retired in 2010 at 92. The Greatest Generation indeed. Evelyn is survived by her daughter, Phyliss Wilson, of Reidsville; sons, Kerry, Glenn, and Alan, of Greensboro; and son, Kevin, of Pleasant Garden. The grandchildren are Cheryl, Steve, and Charlie Brown, Casey and Minnde Trent, Vaughn Trent, Amber Trent, Stephanie Bowen, and Alyssa Prewitt. We believe there are at least 17 greats and a few great-greats. In lieu of flowers, memorial contributions may be made to LDS Lakefield Ward, 3621 Lakefield Dr., Greensboro, NC 27406.
Welcome to the Ben L Smith High Class Of 1968 web site. We began our life's journey after high school over forty years ago. This site can be used to continue communicating with classmates you have stayed in contact with over the years - and, it's a great way to find long lost friends who have just slipped through the cracks of time and have been impossible to locate. Please participate by completing your profile and ENJOY THE SITE!
Please tell other classmates about this site and encourage them to complete their profiles.
The Bossy Ladies and Bud met at PJ Chang's on Saturday, November 11, 2017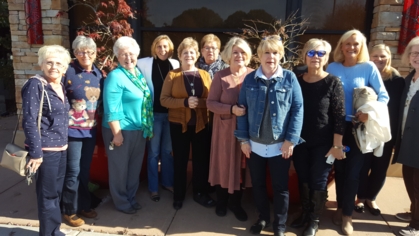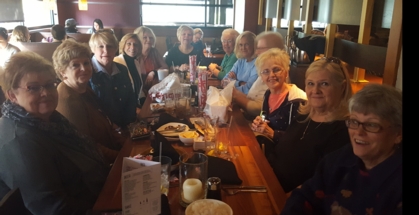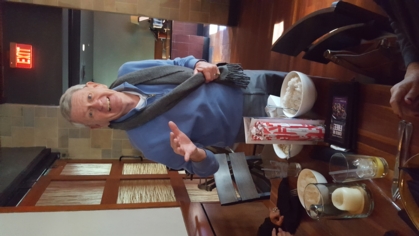 The Bossy Ladies Society met at P.F. Chang's on Saturday, October 27, 2012. A great time was had by all! For an inside view of the event, click on the "Bossy Ladies 10/27/12" link on the upper left.
BEACH MUSIC IN THE PARK - May 19, 2011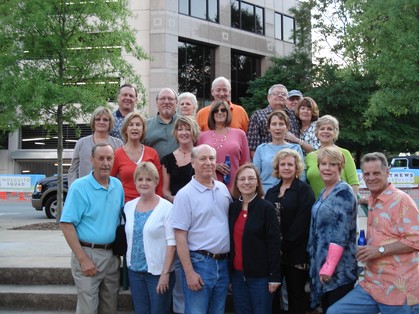 The second annual Decade Party was held at Thirsty's 2 on Saturday, November 27, 2010. There were about 100 Smith alumni in attendance representing classes 1964-1970 plus others from Grimsley, Page, Northwest Guilford and Ragsdale. We enjoyed Original "Boar & Castle Burgers", Buttered Steak and French Fries!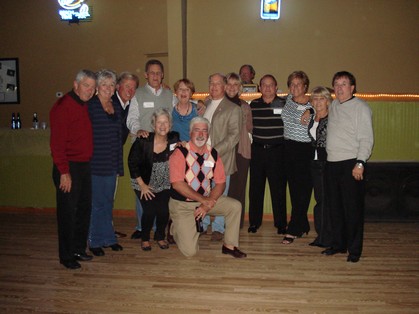 Glenwood and Friends Gathering
A number of our classmates, and other Smith alumni attended the Glenwood and Friends Gathering at Thirsty's 2 on July 24. If you lived in Glenwood, Hunter Hills, Southmont, Hillsdale Park, Rolling Roads or Ardmore between 1950-1970, you probably knew someone who attended. To view pictures, go to www.glenwoodandfriendsgathering.shutterfly.com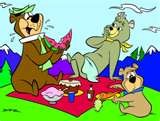 Our first ever class family picnic was held on Sunday, June 27 at High Point City Lake. We had several generations represented from some of our classmates. In spite of a very hot day, we had a great time!!! Thank you Phyllis and Rita for making this day a reality. Cecelia Cook Gannon and husband, David - cutos for your hard work getting us fed! Pictures can be viewed in the link to the left "BLS Family Picnic."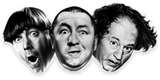 Join our classmates on the "Message Forum."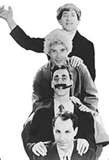 There's lots of chatter and a few facts. Be sure to roll up your pants legs and watch where you step!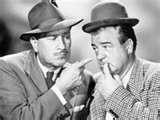 UPCOMING BIRTHDAYS